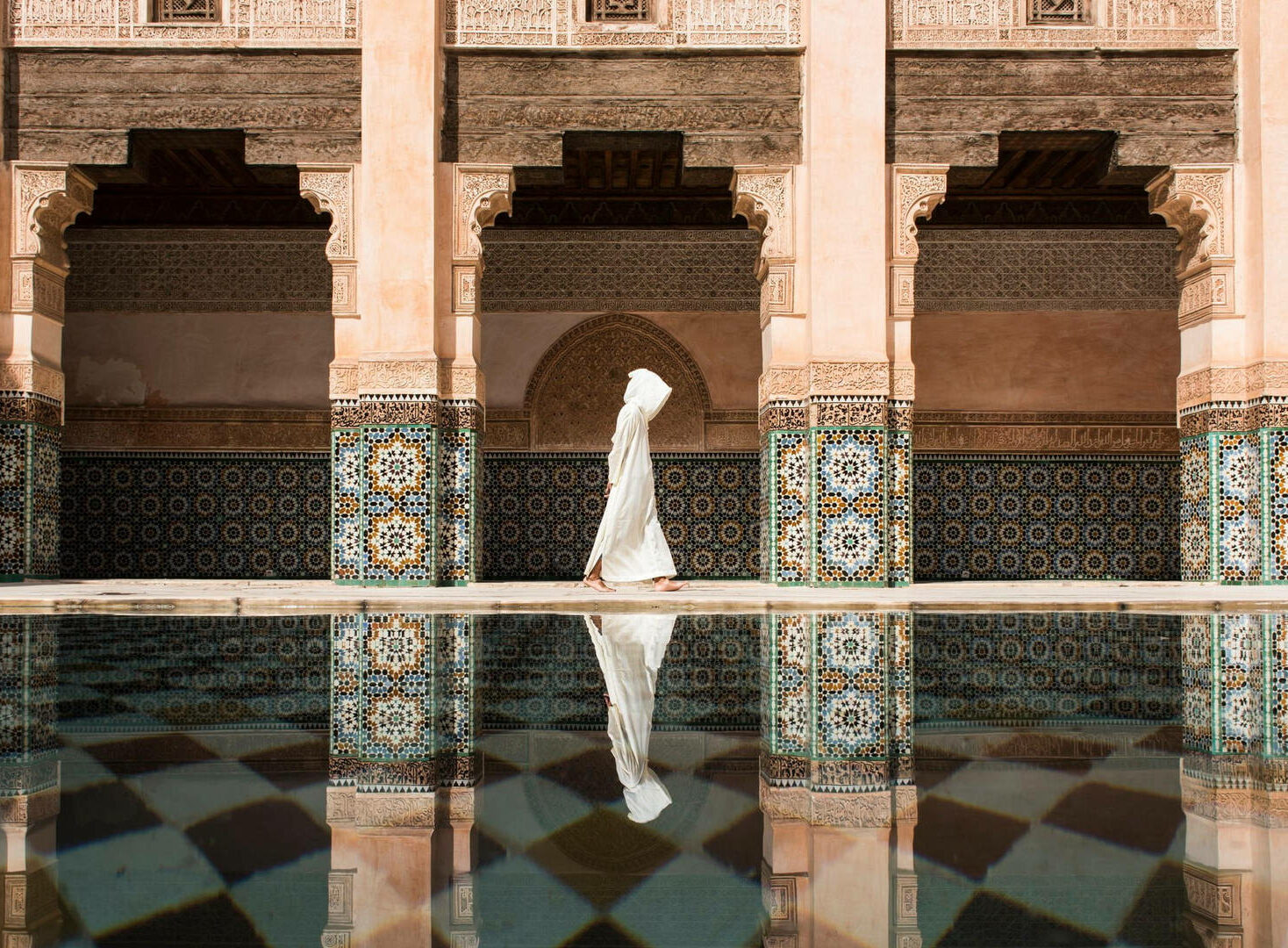 €1,720.00
Location: From Casablanaca
Duration: 11 Days
Big Morocco tour 11 Days – Citys – Desert – Ocian ( Private Morocco Tour )
Discover The Best Of Morocco In This Amazing Morocco Grand Tour
Big Morocco tour 11 Days – Citys – Desert – Ocian is a private grand tour of Morocco is the most efficient way to discover the best of the real, traditional and authentic Morocco. We will arrange everything for you. Your private transportation, driver, guides, our trusted accommodations. Our local travel experts will make your Big Morocco tour 11 Days tour a unique travel experience.
Private Morocco tour . We picked only the best for you in order to allow you to have an easy way to find what to do in Morocco. This tour are not group or shared. Its 100% private and flexible. You can customize and personalize each one to fit your travel time frame, budget, comfort level and size of your party. You can take our private Morocco tour as from the airport to the airport tour or as a complementary tour if you have planned already your stay in one of the Moroccan cities.
Private Morocco tour 11 Days
Price includes:

Comfortable Transport in Minibus or 4×4 with Air Conditioning
Professional Driver
All Transportation & Fuel
All nights ( Accommodations )
Breakfast & Dinner
Camel Ride in the Desert
All Applicable Taxes
You will have the opportunity to stop on the way to visit the interesting places and take pictures.
Comfortable Accommodation: Luxury Camp in the Desert
Private Morocco trip 11 Days – Citys – Desert – Ocian
Private Morocco trip 11 Days – Citys – Desert – Ocian
*The Price Per person
Big Morocco tour 11 Days - Citys - Desert - Ocian
1

Casablanca to Rabat After you arrive in Casablanca,we will take you to visit the Hassan II mosque, one of the biggest mosques in the world. We will then drive to the stately and dignified capital city of Rabat. Situated on the Atlantic Ocean at the mouth of the Bou Regreg Estuary, Rabat has been settled since ancient times. It is a minor port city with considerable textile industries. In the evening your tour manager, will host a cocktail party followed by dinner.

2

Rabat to Chefchaouen After breakfast, you will have a complete private guided tour of Rabat. TThis busy political centre has a mix of the old and new: wide, tree-lined boulevards in the new town lead to the narrow bustling alleys of the old medina. You have the day to explore: visit the Hassan Tower and the Mausoleum of Mohammed V; the Kasbah Oudaias, dominating the estuary entrance and used to defend the city against pirates; and the Chellah, a 13th century necropolis that also encloses the remains of the ancient Roman City of Sala Colonia. In the afternoon, we will drive to the blue town of Chefchaouen via Kénitra abd Wazzan through the Rif Mountains and other villages.

3

Chefchaouen You will have a day tour in Chefchaouen to explore one of the most beautiful cities in Morocco and a stunning village at the foot of the Rif Mountains. Chefchaouen's medina has a Spanish-style square surrounded by many funky arts and crafts stores, roof-top restaurants, and cafes.

4

Chefchaouen-Volubilis-Meknes-Fes After an early breakfast, you will set out for the ancient Roman ruins of Volubilis, where you will explore the 2000-year-old ruins. After lunch in Moulay Idriss, one of the holiest villages in Morocco, our driver will take you to discover the wonders of Meknes, a city famous for its 16 miles of protective wall. We will visit the Moulay Ismail Mosque and the former royal stables and granaries.

5

Fes Guided Visit Today will be spent exploring Fes, the oldest Imperial City, founded in 790 A.D. We will visit the medieval medina, the Karaouiyne Mosque, whose central aisle is embellished with elaborate floral and Kufic script carved into the plaster, and the colorfully tiled Nejjarine Fountain. Don't miss the fascinating Islamic universities, including the Abou Anania and the Attarine. Dinner and overnight at your hotel in Fes.

6

Fes-Atlas Mountans-Ziz Valley-Merzouga (Sand Dunes) After breakfast, you will head off to Merzouga through the cedar forest in the Middle Atlas Mountains, reaching Ifrane after 70 km (the Swiss-city of Morocco). After lunch in Midelt, we will follow the Ziz River through the valley and stop to see the Ziz Gorges on our way to Merzouga.

7

Sand Dunes and Sahara Desert near Merzouga During this day, you will explore the desert area and the marvels of the Erg Chebbi dunes. You will have the opportunity to discover the nomads' way of life and the amazing contrasts of the desert. You will visit the Khamlia to see the Gnawa musicians before we continue to Tafilalet with its 18th century ksour, an almost impenetrable warren of alleys. We then continue to the ruins of Sijilmassa. After a lunch of local food (Madfouna or Berber pizza), we will return to the dunes of the Merzouga desert. In the afternoon: You will ride the camels to see the sunset over the dunes and spend the night in the desert camp. You will have a traditional dinner, drink delicious mint tea, and listen to Berber music while watching the stars and the rising moon in the amazing Sahara Desert

8

Merzouga-Todra Gorges-Ouarzazate You will wake up early to see the spectacular sunrise over the dunes before making your way back to have a shower and breakfast in the hotel. After breakfast, we will drive to Ouarzazate from Merzouga via Tafilaliet and Todra Gorges

9

Ouarzazate to Marrakech After breakfast, you will explore Ouarzazate and visit the cinema studio. Then you will drive to the Kasbah of Ait Ben Haddou (under Unesco protection). After visiting the Kasbah and the old village, we will depart in the afternoon for Marrakech via the Tizi N'tichka pass, in the heart of the mighty Atlas Mountains. In the evening, we will arrive in the imperial city of Marrakech, the "red pearl of the south".

10

Marrakech Today you will have a complete private tour of Marrakech. The souk is like a movie set, with exotic streets full of an amazing range of colors, sights, smells, and sounds, where artisans gather in separate streets, such as the silver street, shoe street, and metalworking street. You will also have a private tour of the Palais Bahia that was built as a replica of the Alhambra Palace in Granada. If time allows, we will visit the Majorelle Gardens, an enchanting site in the heart of the city.

11

Marrakech to Casablanca-Airport Transfer After breakfast at the hotel, we will drive to the Casablanca airport in time for your flight.
Contact us
Zine Elabidine
+212667897512
privatedeserttours@gmail.com
Concat Us
Centre Mhamid Elghizlane 47402
+212667897512
Related Tour Packages
This was a unique experience which me and my family will cherish for the rest of our lives. Thank you Abidine for making it possible. Your prompt response to all... read more my queries helped me plan my trip better. A million thanks to Ismail (our guide) who made sure we had a wonderful time through the trip. We feel like we made a great friend in him. From introducing us to local music, to tirelessly driving the 4 days, to taking us to these amazing riads run by the most wonderful people, to showing us the main sites to see along the way - he was simply amazing. This tour helped us experience Morocco in a way that no other tour could. We met amazing families who hosted us. The desert camp was spectacular. I was worried that being a vegetarian and not being able to speak arabic or french would be major hurdles - definitely not so. This tour made it so easy to manage. This is something I would recommend to anyone planning on spending time in Morocco.

485srivatsans


08/07/2019

I must say we really enjoyed the 3-day tour especially the hours in the Sahara, Dades, Todra and Ait Ben haddou as well as the 2 hotels & restaurants that... read more you recommended. These days serve a big break for us after lots of hassle in Marrakech as we were couple so outstanding there. Abdou, our driver, was very nice, friendly & helpful and he is the type person that does not keep you on talking which perfectly fits our style. Last not not least, thank you Abdoul of taking care of us during the 3 day and we'll not hesitate to recommend Private desert tours

761sabrines


31/05/2019

My friend recommended this private desert tour once he got back from his trip to Marrakech. He talked highly about Abidine and his team. I was worry about the heat... read more and some other logistics stuff but my confidence got boosted up as Abidine was very responsive and gave us a lot of informations. We were blessed to have Ismael as our driver and travel companion. Abidine and Ismael really took my worries away. Ismael was very on time yet very flexible with our requests. I could not memorize all the places he took us to but all of these places made my Morocco experience completed. Some of the tours that really stays in my heart is the visit to Ait Ben Haddou, the Berber house where Beber womens make rugs, and of course the Sahara adventures. Ismael was not only our driver, he also become a friend for a life time. It's amazing how trust built in only a day. That's how sweet and good he is. His driving is very good as well. My husband said he feel save traveling with him. When Ismael performed the Berber music in the camp, it was a perfect icing on the cake. I definitely going to recommend this tour to every single people I know who will go to Morocco! All in all.....SUPER!!!

Pancaliputri80


25/09/2019

Found this company on the website and from the start Abidine was really fantastic. He was very quick in replying and accommodating to our requests. We did a 10 day... read more trip with them. We were met at Marrakech airport by our driver Ismail. I think luck was on our side when we got this guy. He spent the next nine days with us. He was a fantastic driver, yet cautious and caring about our needs. Every night he would escort us to our Riad and did not leave till we were settled in. True regard for us. The highlight, of course was the desert trip. Ismail was born and raised in the desert, so was no stranger to the surroundings, which made us very comfortable. He turned out to be a good musician, playing the drums at the night get together around the fire. The trip included going to Essaouira, Casablanca, Chefchaouen, Meknes, Fes, Dades Valley, Aitbenhaddo, among other very interesting places, all taken care of by PDTours. We thoroughly enjoyed the beautiful scenery, the local people, the tantalizing food,the camel ride and the magic of the desert all in part to Ismail. I highly recommend this company and I cannot say enough about our driver, as the driver can dictate how your vacation will be and ours was extremely good.

oddyoboy


08/12/2019

Memorable Experience! - With the coordination of Private Desert Tours we recently completed a tour of Morocco with another couple. We started our 11 day tour in Casablanca and completed it in... read more Marrakech. I cannot say enough positive things about our driver Ismail - he not only provided information during our drive, but he also coodinated tour guides, & ensured our accommodations were set. All around it was a memorable experience!

Eli M


18/11/2022

I already went on a desert tour with Abidine last february and I was absolutely amazed and stunned by the atmosphere in the desert and the insight I got in... read more both the nature and the culture and traditions of nomad life. It was an experience so different to everything I knew that I told my friends they should go on a tour as well. The five of us returned some month later to spend a whole week in the Sahara and we all loved it. Abidine is the greatest organizer I know, he thought about everything and cared about our wellbeing. He and the guides served us traditional food and at night we were telling stories at the bonfire. We could relax and enjoy the landscape and walking. I wish for everybody to once experience this. Thank you so much Abidine!

worldchild_mira


13/05/2019

Incredible Memories Made! - My partner and I stayed in Morocco for 12 days in January 2023 and discovered Private Desert Tours only a week before we were due to arrive. The 5 day... read more tour slotted in perfectly with our gap in the middle of our holiday. It was the last thing we booked, and anytime we visit Morocco again, a tour with Private Desert Tours will be the first thing we book. It was honestly brilliant!

Our guide/driver Ismail met us at our Riad in Marrakech and could not have been more helpful. He was welcoming, chatting to us about places we were passing, teaching us phrases and we wouldn't have seen even a fraction of Morocco if it wasn't for Ismail. He really made this trip such a wonderful and relaxed experience.

The highlight for me was camel riding and visiting the desert as it was truly magicial and it's somewhere I will go back again and again.

If you're thinking of doing a tour I cannot recommend Private Desert Tours enough, communication was exceptional, if we had any questions we could ask via whats app and get a quick response. It felt like they really cared about giving us the best experience. (And we really did).

We cannot thank Private Desert Tours and Ismail enough for giving us the best experience and best start to 2023. Thank you for the incredible memories!

michellehH499TN


21/02/2023
Testimonials
Excellent Tour in Morocco white amazing scenery fun guide and driver we could not be more happy of choosing this agency his Driver Guide informed about all the places we visited Next time in Morocco we would do our excursion again with this Agency.
-- Andria
From Marrakesh to the desert, 3 days and 2 nights, one of them in the desert with all the expected attractions, a spetacular sun set and a super nice "crew" for dinner and music! The previous nighto we spent in an oasis on a cute and super nice hotel owned by Belgium/French couple in Skoura. Abdul was the nicest driver/guide we ever had, good mood, good with out teenager son and super informed about local culture history and attractions.
-- Alex
I was traveling with my husband and teenage son and Ali made the trip so exciting and informative. My son especially enjoyed his time in the desert sand boarding and rug boarding. We enjoyed ourselves so much at sunset we also added on the sunrise camel trip last minute without any issues to accommodate our request. If you are looking for honest, safe, know ledgable guides…this is your company to go to!
-- Eliza Tess