Morocco Vacation Packages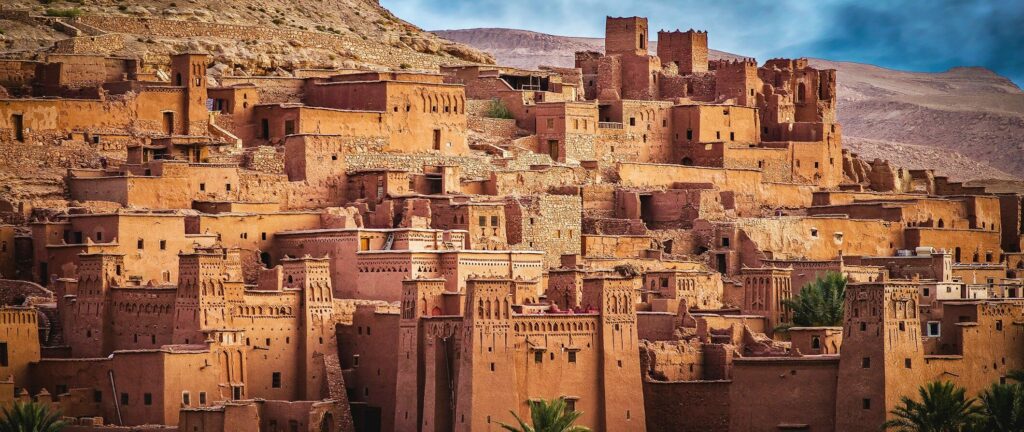 Explore the best of Morocco with curated vacation packages tailored to your interests
Morocco, a mesmerizing North African destination, offers a unique blend of rich history, vibrant culture, and stunning landscapes. From the bustling streets of Marrakech to the tranquil beauty of the Sahara Desert, Morocco caters to every traveler's desires. To help you experience the best of this enchanting kingdom, we have compiled a selection of Morocco vacation packages designed to cater to various interests and preferences. Our guide will help you navigate the options and select the perfect package for your unforgettable Moroccan tour package and adventure and luxury Morocco Vacation Packages.
Cultural Vacation Packages
Imperial Cities Tour: This package takes you on a journey through Morocco's four imperial cities – Marrakech, Fes, Meknes, and Rabat – offering a deep dive into the country's rich history and architectural wonders.
UNESCO World Heritage Sites: Explore Morocco's cultural treasures with a vacation package focused on UNESCO World Heritage Sites, such as the ancient Roman ruins of Volubilis, the historic city of Fes, and the unique fortified village of Ait Benhaddou.
Art and Crafts: Discover Morocco's traditional crafts and art forms with a vacation package that includes visits to local artisans, workshops, and craft markets in cities like Fes, Marrakech, and Chefchaouen.
Cultural Morocco Vacation Packages
Adventure Tours Packages
Sahara Desert Expedition: Embark on an unforgettable adventure with a Sahara Desert package, which includes camel treks, camping under the stars, and exploring the stunning sand dunes of Erg Chebbi or Erg Chigaga.
Atlas Mountain Trekking: Conquer the peaks of the Atlas Mountains with a trekking vacation package, offering guided hikes, visits to Berber villages, and breathtaking panoramic views.
Surf and Yoga Retreats: Combine relaxation and adventure with a surf and yoga vacation package along Morocco's Atlantic coast, where you'll enjoy yoga sessions, surf lessons, and beachside accommodation.
Luxury Morocco Vacation Packages
Boutique Riad Experience: Indulge in the ultimate luxury with a vacation package centered around staying in exquisite boutique Riads, featuring traditional architecture, lavish interiors, and personalized service.
Gourmet Food and Wine Tour: Savor the flavors of Morocco with a gourmet food and wine package, offering guided culinary tours, cooking classes, and visits to local wineries.
Exclusive Wellness Retreats: Rejuvenate your body and mind with a luxury wellness vacation package, featuring spa treatments, yoga sessions, and personalized wellness programs in Morocco's most opulent resorts.
Family-Friendly Tours Packages
Morocco Tour Package
Cultural Discovery: Engage the whole family with a Morocco tour package that combines cultural activities, interactive workshops, and family-friendly accommodations.
Adventure and Nature: Keep the kids entertained with a vacation package focused on outdoor adventures like camel rides, quad biking, and visits to Morocco's stunning national parks.
Family-Friendly Morocco Tours Packages
With the carefully curated selection of our Moroccan tour packages, travelers can experience the country's rich culture, breathtaking landscapes, and luxurious experiences tailored to their interests. Whether you're seeking an immersive cultural journey, an adrenaline-pumping adventure, or a pampering retreat, our guide to our vacation packages provides the perfect starting point for your unforgettable Moroccan escape.
Contact us: info@privatedeserttours.com