Things to Do in Morocco with Private Desert Tours
Top Incredible Things to Do in Morocco: Unravel the Magic of This Enchanting Land with Private Desert Tours
Explore the top things to do in Morocco with a private desert tours agency. Experience the country's enchanting culture, history, and breathtaking landscapes in style and comfort.
Intro: Morocco, a captivating North African country, offers a myriad of unforgettable experiences for travelers. With its rich history, diverse culture, and stunning natural beauty, there's something for everyone to enjoy. To make the most of your adventure, consider booking a private desert tours agency for an exclusive, tailored experience. In this article, we will explore some of the most memorable things to do in Morocco, all enhanced by the expertise and personalized service of a desert tours agency.
Journey Through the Sahara Desert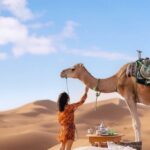 Experience the vast expanse of the Sahara Desert with a private desert tour. Marvel at the golden sand dunes and witness the magnificent sunrises and sunsets. A private desert tour ensures a comfortable and unforgettable desert adventure, complete with camel rides, luxurious tent accommodations, and traditional Moroccan meals under the stars.
Explore the Ancient City of Fes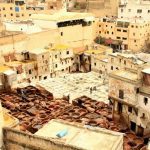 Fes, one of Morocco's imperial cities, boasts a wealth of history and culture. A private desert tour agency can offer expert guides to help you navigate the labyrinth-like streets of the ancient Medina, visiting key landmarks such as the Al Quaraouiyine University, the Dar Batha Museum, and the Royal Palace.
Discover the Blue City of Chefchaouen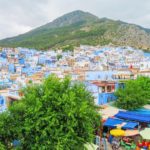 Nestled in the Rif Mountains, the blue city of Chefchaouen is a must-visit destination. A private tour allows you to fully immerse yourself in the city's charm, exploring its blue-painted buildings, vibrant markets, and local artisans at your own pace.
Traverse the Atlas Mountains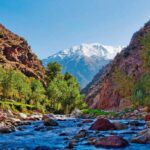 For adventure seekers, the Atlas Mountains provide breathtaking scenery and challenging treks. A private desert tours agency can arrange guided hikes, tailored to your fitness level and interests, ensuring a safe and enjoyable experience.
Unwind in the Coastal City of Essaouira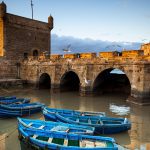 Essaouira, a coastal city on the Atlantic Ocean, offers a laid-back atmosphere, ideal for relaxation. A private desert tour can help you make the most of your visit, from exploring the historic ramparts to enjoying fresh seafood at the local markets.
Delve into Marrakech's Vibrant Culture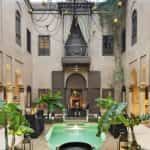 Marrakech, known as the "Red City," is a hub of culture and excitement. A private desert tours agency can help you navigate the bustling souks and visit iconic sites like the Koutoubia Mosque, Bahia Palace, and Jardin Majorelle.
Experience Traditional Moroccan Cuisine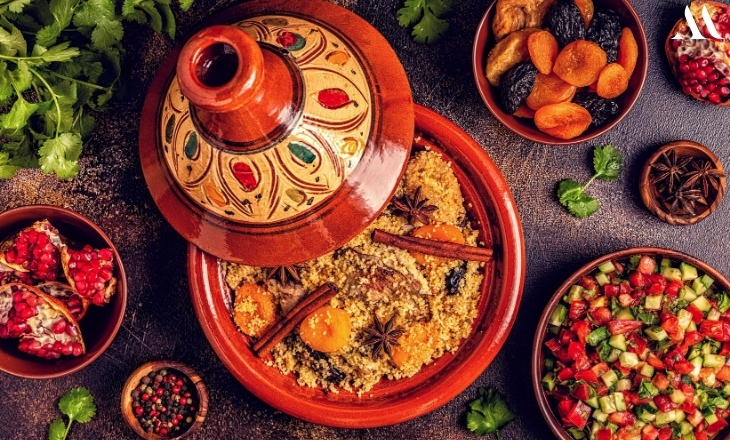 No trip to Morocco is complete without savoring its mouthwatering cuisine. A private desert tour can arrange exclusive cooking classes, allowing you to learn from local chefs and enjoy traditional dishes like tagines and couscous.
Visit the UNESCO World Heritage Site of Ait Benhaddou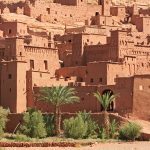 Ait Benhaddou, a fortified village and UNESCO World Heritage site offer a glimpse into Morocco's past. With a private desert tour, explore the well-preserved kasbahs and learn about the history of this fascinating location.